Chengdu Aupone Pharmaceutical Co Ltd is the production base invested and operated by Sichuan Aupone Pharmaceutical Group in the Tianqiong Industrial Park, Tianfu New District, Chengdu in 2015. With an investment of about $50,000,000, it covers an area of 200 acres, which is about 30 Km away from downtown Chengdu. In Chengdu Aupone, one solids workshop and two APIs workshops have passed the GMP on-site inspection and been operating with full functionalities.
As a wholly owned subsidiary of Sichuan Aupone Pharmaceutical Group, Chengdu Aupone is adhering to the value of "Concentration, Aggregation, and Innovation". Chengdu Aupone, operated accorded to the highest standard in industry, aims to take the late-comer advantages in plant design, functional layout, equipment selection, and talents recruitment.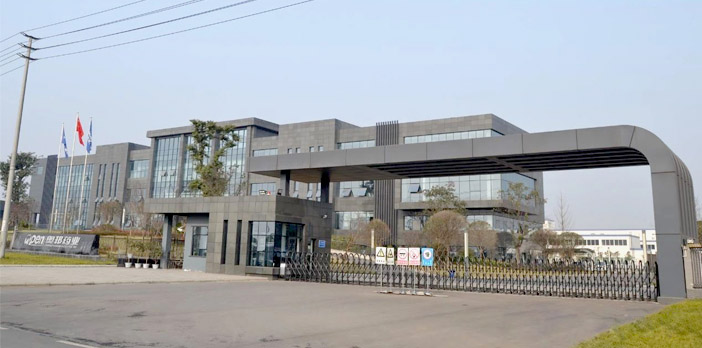 In 2019, Chengdu Aupone produced around 1 billion tablets, 100 million capsules, 9.9 million granules, 406 million small-volume injections, 50 million oral solutions, and 66,500 kg of APIs, which are worthy of around $22,000,000.
The Phase 1 Construction has been completed:
Chengdu Aupone's Stage 1 Construction has been completed. The Phase I Construction accomplished the building of the general pharmaceutical building No.1, APIs workshops No.1-3, solvent recovery workshop, power workshop, hazardous material warehouse, complex building, quality insurance building, water disposal station, emergency fire ponds, etc. Besides, the entire plant has passed the safety assessment and environmental impact assessment.
It is worthwhile to note that the Chengdu Aupone has introduced an internationally recognized automatic aseptic filling production line – the BFS (blowing, filling, sealing integrated) production line, featuring with energy conservation, environmental friendliness and high technology. The BFS production line integrates three processes, namely, blow molding, filling and sealing, in one sterile state, and automatically completes the cleaning and sterilization of all pipelines. The entire production process is operated and monitored by a predetermined program, configuring the temperature, pressure, humidity and other key factors, which can minimize human intervention and avoid environmental or material pollution. Assured by BFS production line's strong sterility ability, no preservatives are required during the production. Thus, the ideal 'non-terminal sterilization' can be realized, guaranteeing the products' quality and safety.
The Phase 2 Construction in under development
In order to upscale the APIs production and transform the R&D achievement into production, two APIs workshops (No.4 and 5), two hazardous material warehouses (No.2 and 3) and one spraying liquid workshop are under construction. The construction is planned to start in March 2021, with an investment of $15,000,000 yuan and a construction area of 12,000 square meters. Once completed, it will produce 37 tons of APIs, such as sertraline hydrochloride, cetirizine hydrochloride, fondaparinux sodium, and 30 million doses of terbutaline sulfate inhalation