Chengdu Leer Pharmaceutical Co Ltd was established in Dujiangyan in 2014 as a holding subsidiary of Aupone Pharmaceutical. Chengdu Leer was adapted from the former Chengdu Lihua Pharmaceutical Factory after asset reorganization in 2000. As a developing high-tech enterprise, Chengdu Leer integrates research, production, and clinical application in an effective system. Meanwhile, it is awarded as the National Scientific and Technological Development Demonstration Center and named as the 500 most profitable enterprises in Sichuan province. As one of the most advanced pharmaceutical enterprises nationalwide, Chengdu Leer focuses on the research and development of biological pharmaceautics, featuring with its leading microbial fermentation technology.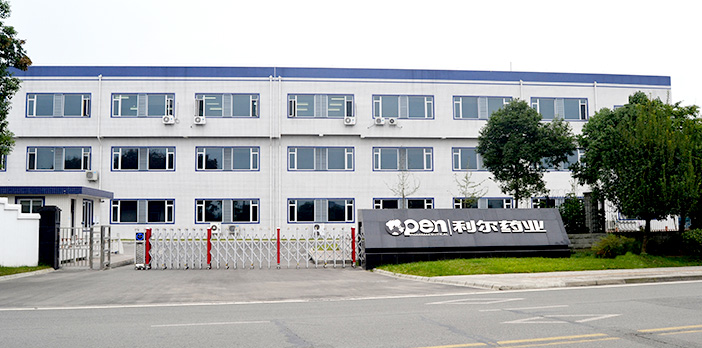 Chengdu Leer currently possesses 96 pharmaceutical product registration certificates, including 20 APIs registration certificates and 5 new drug certificates. Among them, 10 products are listed on the National List of Essential Medicines; 36 products are listed on the Medicines List for National Basic Medical and Work-Related Injury Insurance; 1 product passed the National Consistency Evaluation of Drugs. The immunomodulatory drug Duokang® Mannantide is the first immunomodulator, also one of the few chemical drugs, independently developed in China with full intellectual propeties. For its excellent quality and efficacy, it has been widely recognized and awarded with several honorary titles, such as National Invention Award and National New Product Award. Besides, the cough and phlegm medicine Zhuli Capsule is the first solid preparations of Chinese traditional medicine Zhuli. The Zhuli Capsule, utilizing novel extraction and concentration technology, leads to a new lease of life of this traditional Chinese medicine. In addition, Leer Vc Yinqiao double-layer tablet, as a star product in the flu season, utilizes the advanced dry pelleting process technology to ensure the stability and efficacy of product. In addition, the Chinese medicine Lianqi Capsule was developed by the National Spark Science and Technology Project for more than 30 years. As a novel treatment for tumor therapy, its curative effect has been clinically verified by numerous hospitals nationwide. Also, the Xinli Bone-Setting Liquid Spray, collecting 44 medicinal essences in one, was adapted from traditional Chinese medicine. And its excellent curative effect has been unanimously affirmed by the patients. It's worthwhile to mention that Chengdu Leer possesses all of the above-mentioned drugs' full intellectual properties and has gained fame domestically.
Chengdu Leer targets to maintain the sustainable competitiveness in the market with continuous technological innovation and intensive development. Committed to the quality management philosophy of 'Only the premium products are qualified products', Chengdu Leer strives to contribute to China's health industry and serve the masses in the past, present and future.
With a gathering of talents, Chengdu Leer has gradually established its own core competitiveness in the fields of technology, brand, capital and culture. Its production technology and equipments have been progressing unceasingly. On one hand, intelligent pharmaceutical production equipment has been gradually deployed to realize the 'machine substitution' and improve the production efficiency; On the other hand, the advanced quality inspection equipment has been introduced to ensure the production quality. Equipped with first-class facilities, the company's liquid workshop is designed and constructed complying with the EU standards, which is in the final stages of construction and expected to operate in September 2021.